Cloud Sequence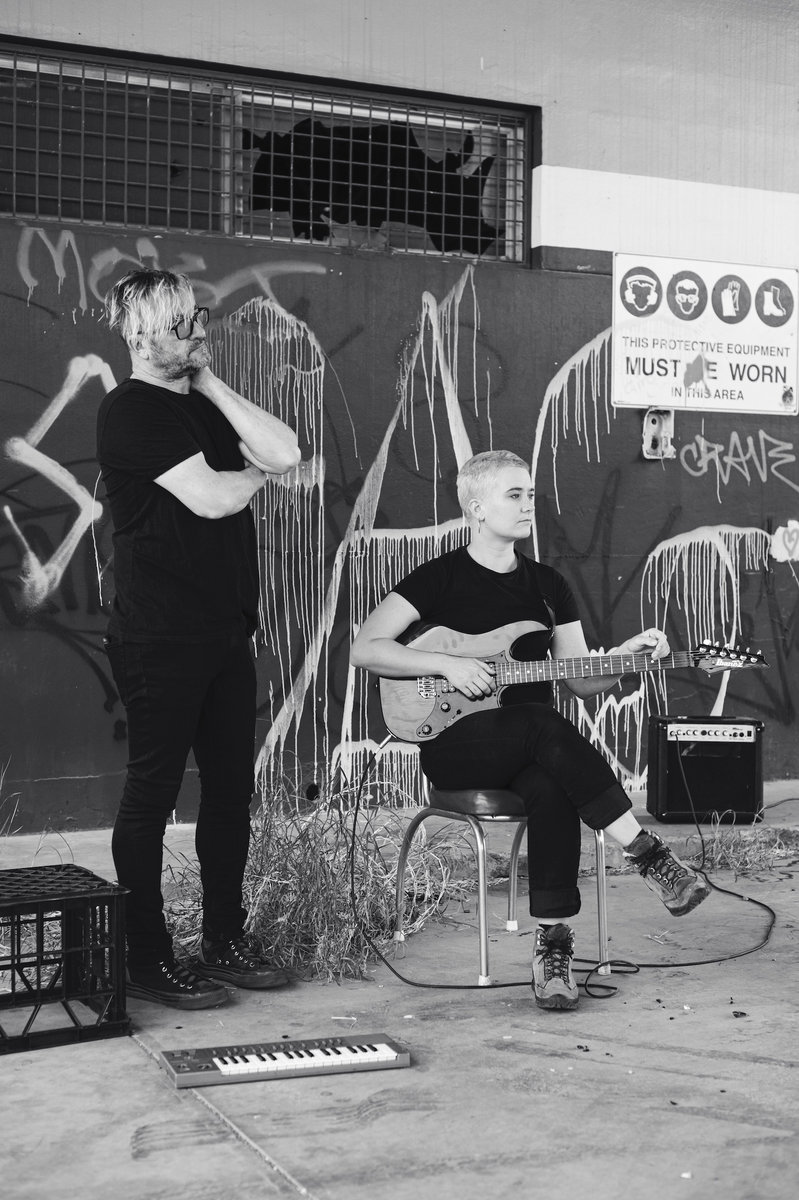 Forming in 2019, Cloud Sequence is Saar Amptmeijer from Utrecht the Netherlands, and Jez Conlon from Adelaide South Australia, whom both stay and work in Mpartnwe/Central Desert region in the Northern Territory. Both artists hail to music from a fine arts background, which is prominent in their artistic choices and preferences. Cloud Sequence is experimental, electronic pop, often imbued with textural field recordings.

Bandcamp︎ Instagram︎


Strange Whispers of Water and Exit EP


"This record started as a collection of living room jams, field recordings from desert ruins and European lowlands, snippets from the live Cloud Sequence video, words and melodies written over different weeks, months, and years, all to melt together in a whisper. Strange Whispers Of Water And Exit has a desire to shape-shift whilst remaining one. A fluid form of solid sound built with synthesisers and song as electronic, experimental pop."




Cloud Sequence Live home concert film, Tussen mens en meermin.



This is Cloud Sequence's debut Live Home Concert Film: 'Tussen mens en meermin (somewhere between human and mermaid)'

The film shows a Live musical performance of the electronic musical duo Cloud Sequence, and travels within the digital and live realm to create an atmosphere and mood where immateriality and materiality meet.
The imagary is inspired by Renee Magritte's painting 'the collective invention'. The work depicts a surreal creature, a reversed mermaid, that represents his mother that has drowned herself when he was a child. His reality becomes a surreal display for the viewer.
The work is representative for loss and confusion. Is reality immitating surreality, or does surrealism immitates reality? A concept and experience that is kneeded with in the music and images of the film. Somewhere between grieve and acceptance, somewhere between human and mermaid.

Filmed and recorded in the Cloud Sequence backyard in Mparntwe/Alice Springs in collaboration with Drip Focus Films.

Concept, music and co direction by Cloud Sequence - Saar Amptmeijer and Jez Conlon.
Directed, edited and video production - Stuart Liddell
Animations, graphics, live VJ - Effy Marie Smith
Live recording and Mastering - Dave Crowe
Camera operator A - Steve Pearce Camera operator B - Will Thomson
Video producer - Stuart Liddell
Nature photography - Steve Pearce
Additional photography - Will Thomson
Robotics Camera and light - Ben Pridmore and Ben Erin

All songs are taken from Cloud Sequence EP: 'Strange Whispers of Water and Exit'

Tracklist:
1. Roest
2. DnA
3. Poetic interlude/Star Stretched
4. Nasmaak



Heimwee/Verwee



Heimwee/Verwee is a oundscape consisting of found sounds, synthesizers, poetry and guitar.
Heimwee/Verwee, expresses the duality of longing for an experience of home and for distance.



Rpt. Esc. EP


Available on vinyl and

PINK

casette








8ccc radio - Live stream and broadcast.



Live performance from the 8CCC Studio as part of 8CCC Local Connections, a series of 12 Live Streamed, Live Broadcast and Live Recorded performances featuring artists from Central Australia and The Barkly.

Track listing:
D.N.A
Rpt.Esc.
Carve Like Water
Venus In Furs (Velvet Underground)
Heimvee / Verwee



New Weird Australia
'Solitary Wave' is a free 26-track compilation of new Australian music made, remade and reconsidered during a global pandemic. It's in two parts: 'Solitary Wave (Out)' is a ritual for the displacement of energy. 'Solitary Wave (In)' is for calming the fuck down.'
Cloud Sequence contribution is 'Zacht'.